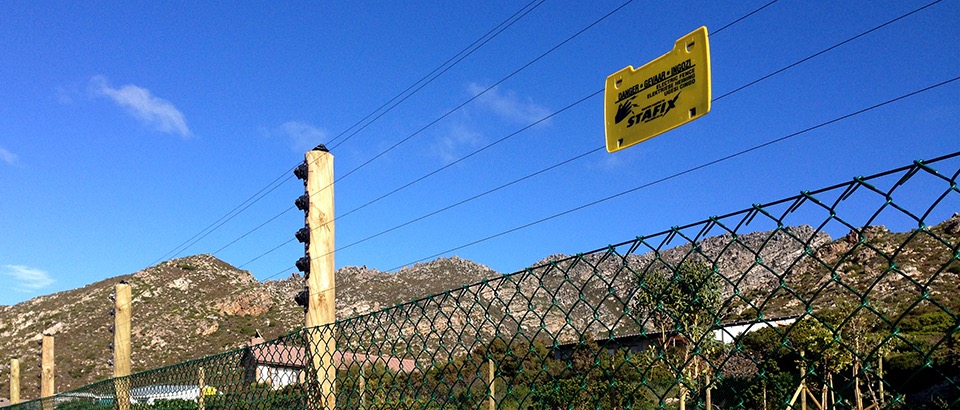 Penny Swift
Electricity is a charged subject that often shocks those who don't realize how important compliance is.
Just look at all the illegal electrical connections looming over informal settlements. Notice people on social media asking who can do electrical jobs cheaply. Do they even realize that only qualified, registered electricians are permitted (by law) to work on electrical systems? Unfortunately you pay for what you get, and while reasonably priced is something we all aspire to, "cheap" should not be the primary choice factor for anything relating to electricity.
And it's not just about power (or energy).
In South Africa home security is a burgeoning industry, with consumers doing everything possible to safeguard their homes, moveable property inside their houses – and themselves. Methods used include burglar bars, burglar alarm systems, and increasingly, electric fencing. The laws governing electric fencing, together with various local authority bylaws are very specific and include the way they operate as well as where they are positioned.
Yet if you start to look around, you will find that many electric fences look plain dodgy – and chances are many of them are.
Electric Fencing as a Form of Security
Even though electrical installations are not covered by the National Building Regulations (SANS 10400), electrical systems must be installed according to South African National Standards (SANS) and they must comply with all other national regulations. Only registered electricians may wire our homes and business premises (as per SANS 10142 The Wiring of Premises), and only registered electric fence installers are allowed to install electrified fencing.
At face value it all seems pretty simple. But the problem is that it's actually all a bit of a minefield, particularly since the new electric fencing regulations became law following the update of the Electrical Machinery Regulations in 2011. A primary issue propelling this potentially volatile situation stems from the fact that electric fencing around the perimeter of both domestic and business has become a very popular option that is often used together with other security measures. It acts as a deterrent to potential thieves and intruders, and provides an additional safety layer, adding a little extra peace of mind. No contest!
But because there is a general lack of understanding in terms of laws and compliance, consumers can easily be mislead by fly-by-night operators.
So first let's understand what an electric fence system is.
To quote the Electrical Machinery Regulations:
Electric fence: An electrified barrier that consists of one or more bare conductors erected "against the trespass of persons or animals"
Electric fence energiser: Electrical machinery arranged so it can deliver a periodic non-lethal quantity of electrical energy to an electric fence connected to it
Electric fence system: An electric fence plus an electric fence energiser
One very important element of electric fences is that nobody should be able to make "inadvertent contact" with it. So, for instance, if the electric fencing is freestanding, there must also be a barrier fence that is at least 1,5 m high. Generally if the fence is installed on top of a wall, it must be at least 1,5 m above ground level (where people would walk), and brackets holding the fencing should not be more than 3 m apart. It is mandatory to display multiple warning signs (black on yellow with the symbol of a hand touching a wire that indicates flashes). These signs must be clearly visible and positioned between 1.5 and 2 m from the ground.
Local bylaws may be stricter than the regulations quoted above. For instance the City of Cape Town  requires that they are at least 1,8 m above the natural level of the ground, and the municipality only allows freestanding electric fencing if it is stepped back at least one metre from the boundary. Otherwise it should be installed on top of walls or fencing.
According to the South African Police Services crime statistics for 2015, on average more than 750 homes were directly affected by crime in the form of robberies and burglaries at residential premises every day last year (2015).
So can people be blamed for doing what they do … or what they don't do when it comes to compliance regarding electric fencing? Perhaps not: but if you don't have a certificate of compliance (COC) for electrical fencing you could find yourself in trouble. Apart from anything else, you won't be able to sell the house without a valid COC.
Certificates of Compliance for Electricity and Electric Fencing
Most consumers know that a certificate of compliance (COC) is required for a new electrical installation, for example when a new house is built, and that this must be replaced if the installation is altered. But many consumers still do not realize how the strict laws and regulations that relate to the installation of electric fencing can impact on them. For instance, since the new electric fence laws came into affect, every fence erected must have an Electrical Fence System COC issued by a qualified and registered installer. If you don't have a COC and there's an electrical fault with the fence that causes a fire, you are very unlikely to be covered by insurance.
There is a very good reason for the authorities requiring certificates of compliance (COC) for electrical installations and electric fencing. And even though electric fencing is regarded as an electrical installation (see below), if you have an electric fence, you will need two COCs.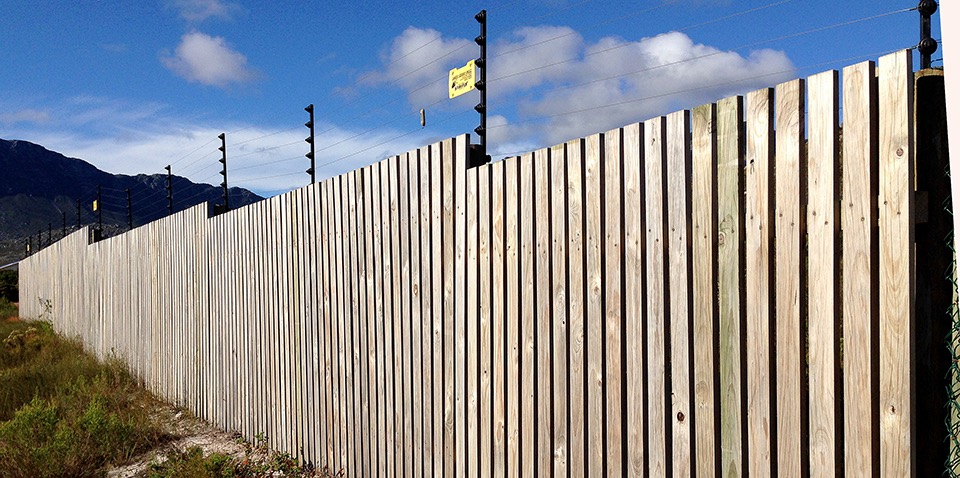 COC for Electrical Installations
In terms of the Occupational Health and Safety Act's Electrical Installation Regulations, homeowners must obtain a COC for all new electrical installations after October 23, 2009. The COC identifies the building where the electricity has been installed as well as the registered electrician who inspected and tested the installation, and gives this person's contact details. The electrical contractor also has to sign a declaration on the COC confirming that the installation was done in accordance with the requirements of the Act.
If there are any changes made to the electrical installation, a new COC must be obtained. If the COC is older than two years, before the house can be sold a totally new COC will be required. COCs cannot be amended – a new certificate must be issued.
Subject to the provisions of section 10(4) of the Act, the user or lessor may not allow a change of ownership if the certificate of compliance is older than two years. Explanatory notes on the Electrical Installation Regulations, 2009; Government Gazette, 26 March 2012
Interestingly, once the COC has been issued, it is the responsibility of the "user or lessor" (who is usually the owner) of the electrical installation to ensure it is safe and properly maintained. Furthermore, "electrical installation" refers to any "machinery" that transmits electricity on the property, including electric fencing.
COC for Electric Fencing
When electric fencing is installed, an Electric Fence System COC must be issued in terms of the Occupational Health and Safety Act's Electrical Machinery Regulations. This identifies where the electric fencing has been installed, and states the name, ID number and personal registration number of the registered electric fence installer, as well as that person's contact details. The "user or lessor" of the electric fencing also has to sign a declaration, which is part of the COC, that states he or she is aware of their responsibilities in terms of regulation 12 of the Electrical Machinery Regulations, and undertakes to:
operate and maintain the electric fence system in a safe manner
Regulation 12 deals only with electric fencing, and covers various issues including:
The people who design and manufacture, sell, install or use electric fences after 1988.
Compliance with the relevant South African National Standard (SANS) for electric fence energizers, as well as their accreditation.
Electric fence system certificates of compliance. While it is mandatory to have a COC, it is transferable in the event of the property being sold.
Old electric fence systems that existed prior to March 25 2011 do not require a COC unless there have been additions or alterations to the system, or there was a change of ownership of the property after October 1, 2012.
Electric fence system COCs can only be issued by a "registered person", who, in terms of the legislation is a person registered as an electric fence system installer. This is important, because otherwise the COC will be null and void. It is also important to be clear that registration must be with the Department of Labour's Occupational Health and Safety division. To be accepted for registration, applicants need to satisfy the Department's chief inspector that they have"
sufficient knowledge of the safety standards applicable to electric fence systems …
There are currently more than 800 electric fence installers registered with the Department of Labour. Of these, 114 are members of the South African Electric Fence Installers Association (SAEFIA).
Note that the legislation does not require electric fence system installers to be registered electricians, so chances are you won't be able to get both COCs from one person.