By PENNY SWIFT
Are you Ready to go Green?
South Africa, as a country, has been incredibly slow to take up the challenge of sustainable living. Yet we really do need to embrace this challenge and build using sustainable materials and sustainable methods, so that we have sustainable homes. We also need to live a lifestyle that honors the ethics of conservation. It's not about "bunny hugging", or as I heard one Cape Town-based radio host say the other day – "a kind of religion". We simply can't afford to ignore the need to save energy and conserve resources.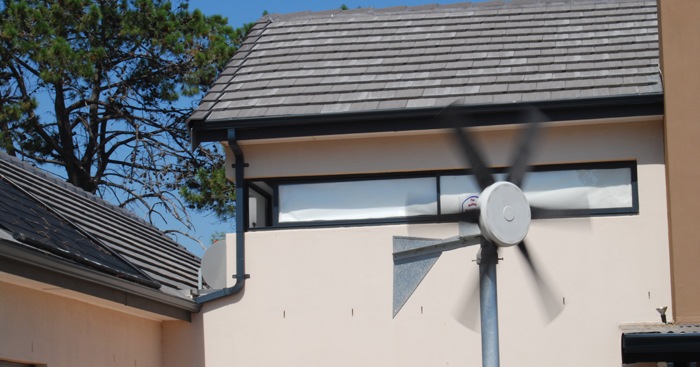 Why we need to Embrace Sustainability
Our natural resources and the world's fossil fuels are on the decline. Water is becoming increasingly scarce. Electricity continues to increase in cost to the extent that it is becoming unaffordable even to the middle classes – never mind the masses. Pollution affects our water, the air that we breathe, and the earth itself. Waste continues to accumulate, in spite of huge efforts by local councils and individuals to recycle and reuse.
At the end of the day, we are accountable, and need to help educate those who shrug off this accountability.
How we can Embrace Sustainability
The simple answer is, one day at a time. Every day you can consciously do things that will make a difference. For instance:
You can separate your rubbish into waste for compost, recycling and stuff that really is "trash".
Use your vegetable waste to make compost for your garden – with or without worms.
Grow your own veggies and herbs, or at least some of them, and don't use pesticides. Use your homemade compost and only organic fertilizers.
You can buy products that are organic – from toiletries to building materials.
When you build or renovate, change to solar power. You'll be amazed at the money you can save with even the least expensive hot water cylinders and solar panels.
Turn off lights; turn down your hot water cylinder (if you've got a solar panel, in summer you can have it set to 20-something degrees and the water will still be piping hot).
Don't leave the tap running – ever.
If you bath, channel this so-called grey water out into the garden.
Channel rainwater into a tank and use it in the house or garden.
Switch to compact fluorescent bulbs and ensure you dispose of the incandescent type correctly (for example in containers provided by those who are committed to recycling).
 Insulate your roof and your pipework – if they aren't already – and always close the door in a room that is heated.
Avoid products with toxic ingredients.
Consider every possible option for alternative sources of energy, for instance a micro-wind turbine.
Building Sustainable Homes
Over the past few years I have written countless articles for US and Canadian clients about sustainable building methods. As a result I am convinced that there is nothing that people in other countries are doing that we can't do here. Our only disadvantage is that generally, the sustainable approach is still more expensive than the one we have traditionally learnt to accept. But slowly this is changing, and the faster people embrace these methods and use sustainable materials for building, the easier – and cheaper – it's going to become.
The good news is that government and its agencies are demanding more environmental accountability. The introduction of SANS 10400-XA: The Application of the National Building Regulations – Part X Environmental Sustainability – Part XA  Energy Usage in Buildings, is perhaps the most positive step since it will force us to take action in the construction industry. It will also force owner builders to adhere to minimum guidelines that relate to environmental sustainability and energy usage.
Are you ready to go green? I am.