An impressive array of solar panels on the roof of a home – pic from Pixabay
Will Solar Panels Add Value to Your Home?
By PENNY SWIFT
As a homeowner, there's a good chance that you want to increase the resale value of your home. You've upgraded your kitchen, added a patio, and built a swimming pool. What next?
How about installing solar panels? The sun provides us with free energy and the cost of solar panels is decreasing fast. But there are pros and cons, and you need to be sure that your return on investment (ROI) in terms of installation costs will be positive.
Factors that will affect your decision regarding the value of solar panels include installation costs, environmental impacts, and public opinion. But first, let's look at the broad benefits of solar power. These include both financial and environmental benefits.
Benefits of Solar Power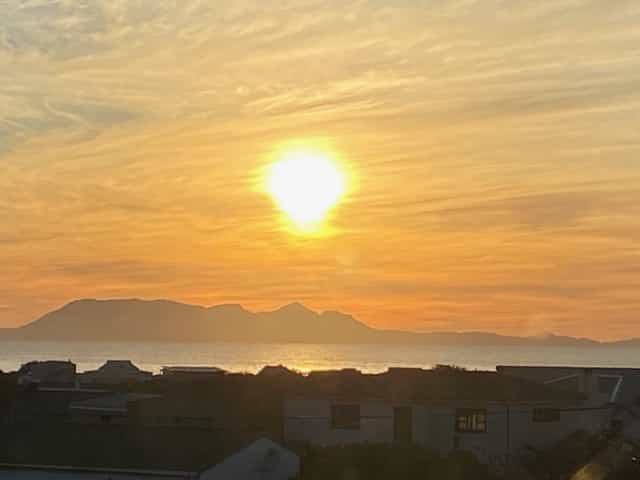 Sunshine is free – © Penny Swift
Are Solar Panels Worth the Investment?
Right now, the focus of most property owners in South Africa investing in solar is on water heating. This is one area where the Government is working towards increasing renewable energy in a meaningful way.
SANS XA2, part of the new energy national building standards that came into effect in November 2011, states that not more than 50% of the annual volume of domestic hot water may be supplied using electrical resistance heating. This means that at least 50% of your water must be heated by sources other than electricity.
While the National Building Regulations only relate to new homes, there is no doubt that using solar panels to heat your water will benefit every home. So, even if you have an older home, if you have to replace your old water heater, consider solar.
Here's some outside opinion that relates to the value of solar panels.
James Green, chairman of the Sustainable Energy Society of Southern Africa, warns that the legislation is now being policed. But he believes it has enormous financial benefits for consumers.
"With the price of electricity having risen and continuing, going solar is not only about meeting environmental and energy targets, it can and should be of enormous financial benefit to the consumer."
Craig Hutchison, CEO Engel & Vӧlkers, Southern Africa believes that a solar system, however small, will help to increase the value of your property.
"Whether you go completely off-grid or simply supplement your household energy intake with a smaller system it will already be the start to increasing your property value. The primary investment of solar power is often enough to scare one off, however the payback period of your investment, and future rewards, make solar power affordable to most homeowners," he says.
Internationally, Solar is Undoubtedly Worth the Investment
In the U.S. there is a huge emphasis on ENERGY STAR homes that improve the energy efficiency of homes and save consumers a lot of money.
Their marketing program teaches homeowners how an energy-efficient home can immediately produce a positive cash flow for those buying the home. But it does depend on whether the seller has lived in the house for long enough to recover their investment.
Of course, it depends where you live, not only in terms of country but the regional area as well. U.S. research shows that homes with solar panels fetch anything between 2.7% to 4.6% more than houses that don't have solar panels. Not surprisingly, the highest sale premiums are in Florida, a U.S. state with never-ending sunshine.
That being said, it doesn't mean you can't generate solar energy in cold climates, you can. It doesn't matter how cold it is, as long as some sun hits your solar panel, it's going to generate electricity.
Simplistically, the way it works is that the solar panel absorbs energy from the sun – not heat. And the colder it is, the greater the difference in voltage will be … and the solar panel will create more energy, although, admittedly won't reach peak power in cold weather. It is also still more expensive to implement solar in colder climates.
South Africans Prefer Renewable Energy to Fossil Fuels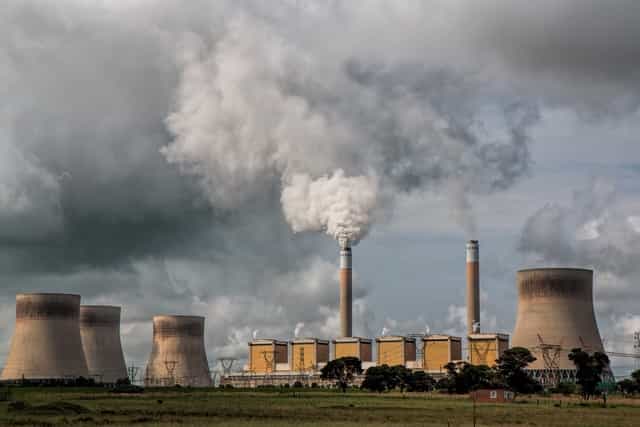 A coal power plant pollutes the air – pic from Pixabay
When it comes to public opinion, this doesn't mean what people think of your choices. That's got more to do with environmental issues – doing your bit to limit climate change and minimize environmental pollution. While it is admirable to want to limit environmental impact, public opinion will also impact the monetary value of your home in a positive way.
Many people wonder if solar panels will add value to their homes. A very old rule of thumb relies on a 20:1 justification. What this means is that your solar system is worth 20 more than the energy savings you will achieve in the first year.
It certainly makes sense that someone is more likely to buy a house that is going to save money on fuel and energy bills. But it also stands to reason that a house with solar panels will cost more, simply because solar does add value to your home.
This is where public opinion is so important.
Most South Africans Would Rather Use Renewable Energy Than Coal-Generated Energy
A recent international survey indicates that 80% of South Africans choose renewable energy rather than fossil fuels.
The survey was commissioned in April 2019 by E3G, an independent think tank dedicated to reversing climate change. Its intention was to assess public opinion in China's Belt and Road Initiative (BRI) towards foreign investment in energy.
The BRI focus is on roads, railways … and energy. Reports are that it affects ¾ of the known energy reserves globally and is determined to continue mining high-polluting coal for electricity.
Six countries were surveyed, South Africa, Pakistan, Philippines, Turkey, and Vietnam, all of which have been earmarked by China for its investment in the construction of new coal-fired power plants.
Participants in all six countries showed a strong preference for clean energy rather than coal, which they ranked as the least acceptable energy source. Solar and wind power topped the list in terms of investment priorities. Their reasons for supporting renewable energy were:
It's good for the economy long-term
It will help to stop climate change globally
It creates jobs
It decreases air and water pollution
In 2018, the China Development Bank agreed to lend Eskom R19.6 billion. And in 2020, the SA Government signed a deal with China allowing them to build a 4 600 MW coal-fired plant in Limpopo.
If you're in the majority and prefer renewable energy to coal, you can do something about it by opting for solar or other forms of renewable energy, if only as part of your energy solution.
What About The Money?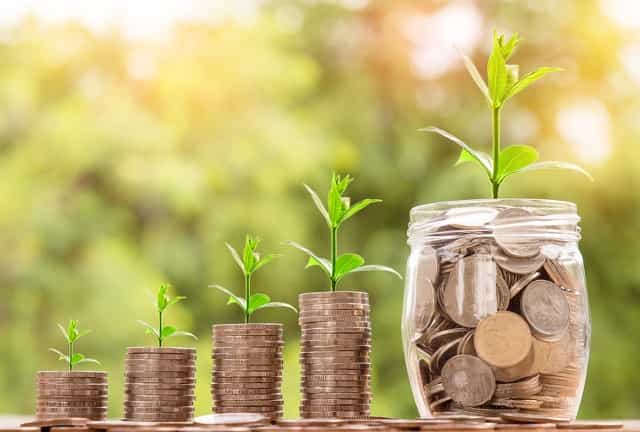 It's all about the money – pic from Pixabay
While the costs of solar energy are decreasing in South Africa, they are not plummeting as they are in the U.S. and some other countries. We have cheap coal, and still enough of it to keep us going for at least another 50 years. Even though the Government has confirmed its commitment to net-zero emission by 2050, the likelihood of this happening is doubtful.
In its most recent The South African Energy Sector Report that was published in 2019, solar energy is not ignored. But there is a clear message that coal-based energy isn't going away any time soon.
It states: "South Africa's dependency on coal-based energy is unlikely to change significantly in the next two decades, owing to the relative lack of suitable alternatives to coal."
Eskom is also less than encouraging when it comes to the promotion of solar power.
The U.S. Government, on the other hand, has many initiatives and resources including programs, certifications, federal tax credits, and even funding for innovative organizations that are developing systems for renewable energy, including solar power.
Eskom warns that without battery storage, solar energy isn't available all the time, "and the equipment is expensive."
We know this. But Government intervention in other countries has resulted in the costs of solar decreasing exponentially.
The main benefit, Eskom says, is "access to inexpensive electric power in remote areas not connected to the national electricity supply network. Schools in remote areas in particular can make use of electronic media as a result of this technology."
At least they acknowledge that it is an inexpensive power source!
Eskom also acknowledges some of the enormous benefits of solar power:
It is renewable
It is clean
It has no direct emission
"Solar panels can be used almost anywhere in South Africa and are suitable for low energy use such as lights and television."
But where's the marketing? Where's the buy-in? Apart from this, the Department of Energy needs to do its bit too!
However much South Africans abhor fossil fuels and laud renewable energy, if they can't afford a solar system there is no way that our president will keep his promise under the United Nations Framework Convention on Climate Change and its Paris Agreement that we will have net-zero emission by 2050. But, if you can bite the bullet and invest in solar panels if only for water heating, you will add value to your home. Of that, I have absolutely no doubt.