Candles for light and gas for cooking during load shedding. Pic © Penny Swift
Load Shedding Is Not Acceptable so Why Does It Happen?
By PENNY SWIFT
Load shedding is not acceptable to me or to most people who live in South Africa. But the irony is that it isn't acceptable to Eskom either.
The question is, why is there load shedding in South Africa? Simply, Eskom has a very low reserve margin for electricity and doesn't have the capacity to meet demand. The primary reason the public electricity utility introduced load shedding in 2008 was to protect SA's power system from a total country-wide blackout.
We haven't had a total country-wide blackout yet, but we have many temporary localised blackouts as Eskom continues its load reduction efforts. And it's not going to get better any time soon.
At a state of the system briefing on 15 March 2021, Eskom CEO, André De Ruyter, warned that there would be an electricity supply shortfall of about 4,000 MW over the next five years.
This is no surprise since President Cyril Ramaphosa warned in his 2021 State of the Nation (SONA) address on 11 February that South Africa can expect to have a shortfall in the supply of electricity for the next five years. He's clearly been talking to Eskom!
Eskom Says Load Shedding Is Not Acceptable
At the same briefing, the Eskom COO, Jan Oberholzer, admitted that every day of load shedding in South Africa is "unacceptable". It's that simple! But he maintains that there is no other option because they need to do long-term maintenance to be able to supply reliable power.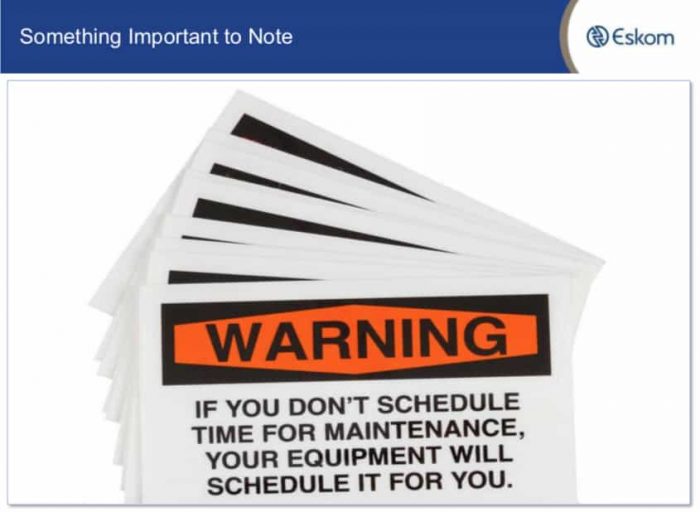 De Ruyter maintains that Eskom has sustained "high levels of maintenance." At the same time, he says, "Most of our power stations need maintenance to improve reliability and some have also long passed their midlife."
"Capacity challenges will remain one of the key challenges South Africa will continue to grapple with. The ultimate aim is to improve performance to reduce the risk of load shedding. The enormity of this task cannot be overstated."
While SA's power system remains "vulnerable and volatile," he says that the risk of load shedding will be "significantly reduced after the completion of the reliability maintenance by September."
This remains to be seen, but right now, the power system is severely constrained. Just a few hours ago (27 May 2021) Eskom warned that breakdowns and delays in generation units have, once again, triggered a shortage of electricity. They might be forced to implement Stage 1 or Stage 2 load shedding at short notice.
In December 2001, Eskom was named Global Power Company of the Year at the Financial Times Global Energy Awards in New York. Almost two decades later, Eskom has debts of around R411 billion.
We can do something about this, by taking steps to beat load shedding. But, in reality, we are on the brink of disaster, and we need to understand why and what the implications are.
How did we get to this untenable stage? As investigative journalists continue to dig and find dirt on those employed by Eskom, it's clear that corruption is at the core.
Eskom's Bad Assessments to Blame For Load Shedding
Research out of the University of the Free State in Bloemfontein warns that a main factor that causes load shedding is "historical bad assessments" that have been made by Eskom.
They also warn that the reserve margin in electricity is likely to continue on a downward trend until there is a substantial power plant that can accommodate growing demand. Will that happen? And on another track, do we want it to happen?
The 2016 academic paper by postgraduate students from the University provides some insight into load shedding. Titled The Impact of Load Shedding on the Construction Industry in South Africa by Drian Coetzee and Mart-Mari Els, it was presented at a conference in Cape Town that explored emerging trends in construction organisational practices and the project management knowledge area.
That was five years ago, and Eskom was already apologizing to the South African public for the inconvenience caused by load shedding. They had already admitted they didn't have sufficient capacity to meet demand.
In essence, load shedding is Eskom's strategy to share available electricity energy among all its customers. It's the only means they have of keeping their fossil fuel system stable.
While this research focuses on the construction industry, its broad conclusions are relevant to all of us.
The study, which only deals with electricity generated by coal, found three dimensions to the electricity problem facing South Africa.
Capacity problem
Supply problem
Reserve margin problem
Capacity Problem
The cause of this is largely due to the difference between operational or connected generating capacity and the country's peak demand. A solution, they say, is to increase the capacity of supply by new investment and reduce the peak demand of consumers.
Supply Problem
The cause of this is mainly because of a difference between consumers' consumption needs and Eskom's ability to supply sufficient power.
Operational capacity has to be increased together with the ability to run it over sustained periods, which means the supply of power will have to be increased. This, say the researchers, depends upon technical maintenance requirements that must be done regularly. It also needs more coal.
According to the SA Department of Energy's The South African Energy Sector Report 2019, South Africa's coal deposits are quite shallow, with thick seams, and therefore easy and cheap to mine, and there are more than 50 years of coal supply left.
Despite South Africa's commitment to net-zero by 2050 (which includes a commitment to increasing renewable energy substantially by 2030), the report states that the country's dependency on coal-based energy is unlikely to change significantly by 2039! This, it says, is because of "the relative lack of suitable alternatives to coal."
In what could be seen as a contradictory statement the Government report also states that by 2030, "at least 95% of the population will have access to grid or off-grid electricity."
The renewable energy argument aside, the load shedding researchers found that there is a constraint on production that is caused by both the quantity and quality of coal supplies to Eskom.
They don't say this, but surely this is a strong argument for renewable energy?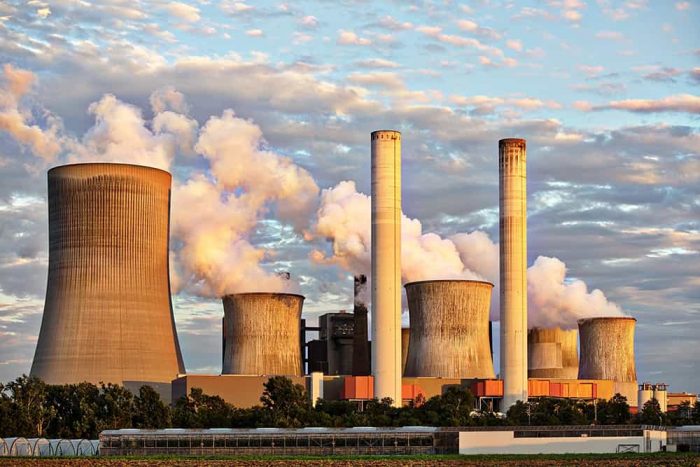 A coal power plant produces electricity – Pixabay
Reserve Margin Problem
The operational capacity of Eskom's electricity production cannot meet the high (increasing) demand. The impact of this is frightening because it means that less time is available for maintenance and the lifespan of equipment is shorter. Parts have to be replaced, and this increases electricity prices.
The reserve margin problem also causes disruptions to supplies and unplanned downtime of equipment – as we see on a weekly basis.
The problem can be solved by increasing capacity, but to do this Eskom needs more coal for electrical energy. It's a vicious circle that can only be solved if there is more coal than consumption!
While load shedding was introduced to solve a problem, it is now a problem recognized by every sector of the community as well as Eskom itself.
Is There a Light at the End of the Tunnel?
As millions of South African consumers use load shedding apps and do Google searches daily to find up-to-date load shedding schedules, it's debatable.
The National Society of Black Engineers (NSBE) of South Africa has condemned Eskom for incompetency and its president, Mdu Mlaba claims it has no excuse for load shedding. In an
interview with IOL, he said it was clear that Eskom leadership had no effective plan to deal with load shedding. This, he said, was a risk to the 2030 goals of South Africa's National Development Plan (NDP).
The NSBE also focuses on coal-generated electricity. But what about the other options? Surely the Government should be making more of an attempt to make renewable energy attainable to all consumers?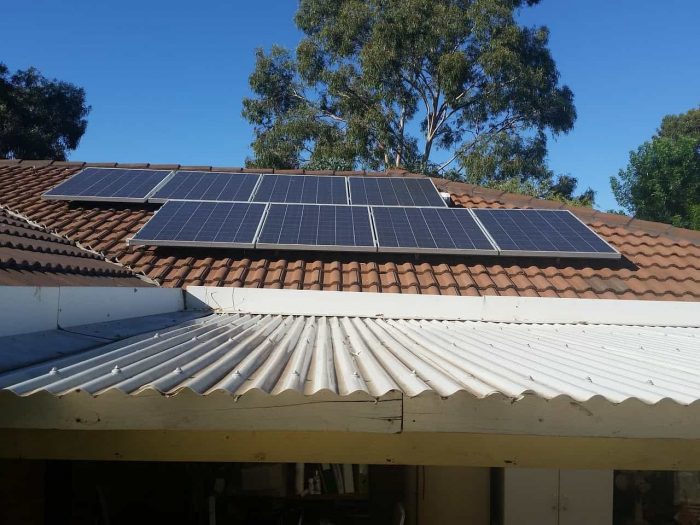 Solar panels will produce electricity from the sun – Pixabay
In the U.S., the solar market had increased by 43% in 2019, and 2020 was a record-setting year. The result is that the costs of solar photovoltaic (PV) systems are plummeting and becoming more affordable for all consumers.
According to the Attainable Home website, which has a mission to help every homeowner get off the grid, the total share of solar-generated electricity in the U.S. in 2010 was 0.1%. This increased to more than 3% in 2020 and the Solar Energy Industries Association (SEIA) believes this figure will quadruple by 2030.
This is certainly food for thought. There is no reason why South African cannot follow this route too.
Since Eskom finds that load shedding is not acceptable, why doesn't the public electricity utility do more to encourage renewable energy in general and solar power in particular?