How far from the boundary wall must I build?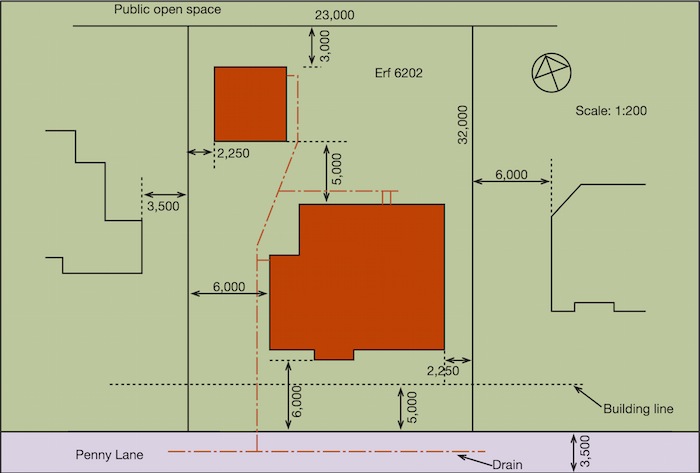 We get a number of questions asking "How close to the boundary am I (or my neighbour) allowed to build?" The site plan above is a sample and is only a guide to the approximate building lines and distances that the Building Regulations allow a house as well as other out-buildings to be built. All the measurements on the plan are in metres and show the distance from a road at the bottom and at the top, from a public open space. You will also see that the side measurements that go on to the neighbours properties is less than that for the road and the open space.
We must point out that this is just a guide. All properties have their own characteristics and features and the boundary distances may vary. You MUST check with your local authority even before you have plans drawn up to avoid having to re-draw and re-submit the plans again and incur extra delays and costs. There are roads, public open spaces and servitudes that all have their own unique set of boundary requirements. If you want to build within the specified building lines you will have to apply for a waiver to the local planning department. They will, more than likely, require you to get your neighbours consent in writing before you can get approval .