The PAJA: A Law to Protect Your Rights

We get questions daily about buildings blocking views, balconies overlooking neighbours' bedrooms, building approval without neighbours' consent, developers not putting in correct storm-water drains; complaints that the neighbours wall is on "my" property; the list goes on and on.
>
People also want to know who they can contact to find out what the situation is, who approved the plans (if indeed they were approved), and how and why their neighbours are "getting away" with these activities. The good news is that there is a law in South Africa that was published in 2000 – The Promotion of Administrative Justice Act, 2000 (Act 3 of 2000) – that was promulgated to protect you.
>
>
>
The Promotion of Administrative Justice Act (PAJA)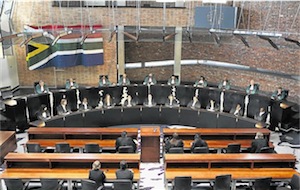 This piece of legislation is not well known, and it is there essentially to ensure that the government (and all its departments) act in a fair way when decisions are taken that might affect any individual. It is your basic human right to have just, fair and equitable administrative action.
The South African Constitution guarantees that any action taken by any administration in South Africa has to be reasonable, lawful and must follow procedures. It must also be fair in relation to all concerned.
The law covers all levels and all departments in all the provinces:
Departments at national, provincial or local government level,
The national, provincial and local legislatures,
The national and provincial executives,
The judiciary (or courts),
'Parastatals' such as Eskom and Telkom.
We will refer to those that deal with building regulations and the building by-laws in South Africa.
Allowance has also been made for anybody to ask for an explanation from any of the government or municipal departments regarding why they made a certain decision. You also have the right to request reasons as to why a certain decision was made that negatively affects you. The law states that it is your right to ask for reasons and they cannot refuse you this right.
It is important to note that these requests and replies should all be done in writing. If you are given verbal response it's you prerogative to accept it, but if you aren't happy, you have every right to demand that it is given to you in writing. Of course it is always best to have this type of thing in writing, particularly when there is a substantial dispute.
The PAJA addresses the fact that if after reasons have been supplied there is still disagreement. If this is the case, then provision has been made for a review of "the administrative action" by a court or a tribunal.
Once you have identified something you are not happy with (either issues mentioned above or other problems you are facing) that you feel that the relevant department should have consulted or informed you about, you must follow the correct procedures:
Request the reasons, in writing, from the department that made the initial decision. This must be done within 90 days of finding out the decision has been made. If you are not satisfied with the reasons given then…
You must use the internal appeal procedure for that department (see below), if they have one. Not all departments have an internal appeal system. If they don't you can then…
Go to court (see below)
Use other remedies (see below)
To help you we have two pdf documents as guidelines when making requests:
UPDATE  The PAJA have a new web page with advice, forms and contact details; justice.gov.za/paja/new
I want to request reasons for what has been allowed—What do I do?
Firstly and most importantly your request must be in writing. State clearly, with reference details, which decision your request is for. Next say why you think the decision that they made is wrong. You must include all your details including your full name, postal address, email, telephone/cellular phone contact details and/or fax number. Your letter can be sent by post, fax, email or delivered by hand. Make sure that you send faxes or emails to the correct address or number. It might be best to deliver your request so that you get a signature and proof of delivery. If you do deliver by hand, get a signature and full name of the person who takes the letter, and include the date and time next to the signature.
How will they respond? What reasons will they give?
They must not try to persuade you that their decision was the correct one. What they must do is give you a clear reason why and how they reached their decision. All your questions that you asked must be answered.
How long will they take to respond?
They must give you a satisfactory reply within 90 days of receiving the request.
Can they tell me the reasons over the phone?
All reasons should be in writing, unless you accept reasons given to you verbally. If not you have full right to ask them to please put their response in writing.
What is the appeal process? How does it work?
There are a few departments that have the facility for an internal appeal. If the department you are dealing with has such a procedure then you have to use this first before you can consider further action. Again you will have to put your demand in writing and say that you are not satisfied with the reasons given to you up until now. Then you request that the matter be taken to the relevant appeal section. The next step is to go to court.
How do I take my case to court?
If you are not satisfied with the reasons given to you by the appeal division, or if there is no appeal board, then you can take the matter to court. You must ask a court to review your case within six months of the internal appeal, or if there is no internal appeal, within six months of the decision. Unfortunately though the court review can be costly.
Are there any other cheaper options?
The internal appeal (if there is one) is usually free.
There are a few other options such as:
Asking a political party in your area to help,
Putting your complaint to the Provincial MEC for that particular department (eg the local authority's planning department),
You can find out who the Minister is, and who is responsible for that department, and write to him/her and explain your problem.
There are quite a few non-government organisations (NGOs) that you could ask for help. These are usually free.
Paralegals are there to assist people in awkward situations.
If you suspect that there has been any corruption involved in a decision that affects you, then you can call the public protector and give them all the details. The toll-free number is 0800-112-040
There are legal aid boards and justice centres in most of the major centres that will assist you free of charge. You can ask the legal aid officer at your nearest court to arrange a lawyer, free of charge, to assist you. You can also call the legal aid board on 021-481 2700.
>
>