Building Regulations Part-U Refuse Disposal

Part-U of the SANS 10400 Refuse disposal states that 'Any building, excluding a dwelling house' that has refuse generated in that building will provide 'adequate' storage areas for rubbish containers.
Over and above this the planning and building must provide access from the street so that the containers can be removed.
All waste removals from a dwelling house are covered by the relevant Local Authority and or Regional By-Laws. The Regulation also mentions chutes that are used to dispose waste into a container, that they must be designed to be safe 'in operation'.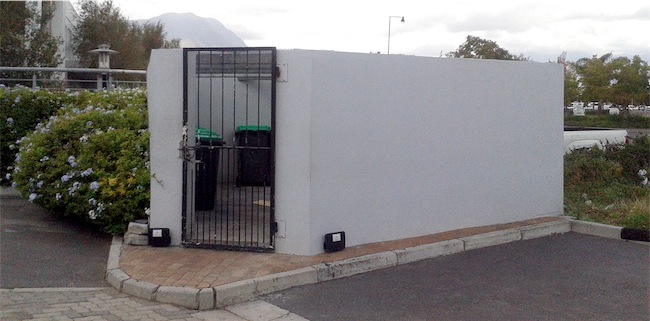 >