Safety and Stability When Doing Excavations
Are Top Priorities – Part G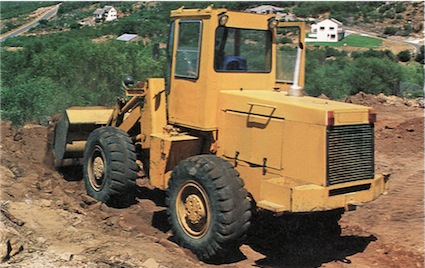 Excavations are not always necessary when we build our homes, but it often is, even if the ground is reasonably flat and level. Part G of the National Building Regulations deals with excavations and their safety.
The Importance of Stability
One of the reasons it is always wise to employ, or at least consult experts is so that all building operations are safe. However it is the owner of the property's responsibility to take precautionary measures during building operations – or to make sure that precautionary measures are taken.
For instance, major excavations may weaken or even damage the safety and stability of a property, so it essential that precautions are taken to prevent this from happening.
Another factor is that during excavation, there are always open spaces, so it is important that these are safe at all times.
In any case, according to the building regulations, if excavations are likely to be any deeper than 3 m, the property owner must get written authorisation from the local authority before digging begins. In this instance the local authority is likely to specify precautionary measures that must be taken, and/or they may insist on the appointment of an appropriate "competent person" to oversee the operation and be responsible for it.
Even if written authorisation is not required, property owners planning to excavate must let the local authority know at least seven days prior to the operation commencing.
According to the regulations, anyone who doesn't comply with these requirements will be considered to be guilty of an offence.
Foundation Excavations
SANS 10400 states that to comply with the building regulations as they relate to excavations, a professional engineer or other "competent person" should design foundations for excavations that are more than 3 m deep.
Other guidelines include taking excavations for foundations down to firm, natural ground, unless approved measures have been taken to ensure stability of a foundation cast on fill.
The bottom of all foundations should be flat, level and therefore absolutely horizontal – UNLESS they are cast on solid rock that is stable. If a concrete foundation is placed on solid rock, the rock must be clean and dry and it should be "stepped or dowelled" to ensure that there isn't any lateral movement that could cause the foundations – and then possibly also the walls – to crack.
Stepped foundations on ordinary ground are acceptable, but these must have horizontal and vertical surfaces.
Generally, the guideline is that the bottom of excavations for the foundations of external masonry (brick, block or stone) walls – other than those built on solid rock – should be not less than 300 mm below the level of the adjoining finished ground.
>