The NHBRC has Deregistered
from VAT and Adjusted their Fees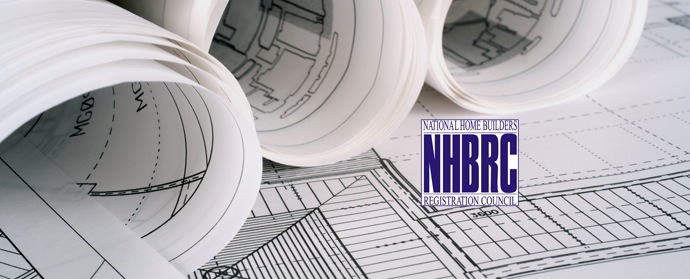 We have recently had a number of enquiries about how the NHBRC calculates the fees that have to be paid when a proposed new house is registered with them.
In 2011 the NHBRC was deregistered for VAT and they adjusted their registration fees accordingly.
Registration with the NHBRC
Every new home built in South Africa, since December 1999, must by law be registered with the NHBRC. No bank or home loan institution may lend money against the security of a mortgage bond unless the house is registered with the NHBRC. In addition to this the builder must be qualified, certified and registered with the NHBRC as well.
>
NHBRC Fees
In another article,  NHBRC Suspends the Payment of House Enrolment Fees-PA003 we highlighted how the NHBRC is no longer allowing the registration fee to be bundled together with the first draw that the home owner gets from the financial institution – referred to as the PA003. This now has to be done at the time of registration or the house will not be accepted onto the NHBRC's system.
As at the 1st April 2014 the NHBRC increased their residential house enrollment fees by 14%. This increase only applies to non-subsidy enrolments including late inspection fees. Here are their published figures:

Here is a breakdown of how the fees are calculated. These are the older figures and we have left them in this post as they will give you an idea (on the right hand side) how the NHBRC goes about their calculations for the fees that they charge. We do advise you to check with your local NHBRC office for the most up to date figures. This table will give you a good idea as to how they have structured the fees and what you can expect to pay.
 

NHBRC ENROLMENT FEE SCHEDULE

excl VAT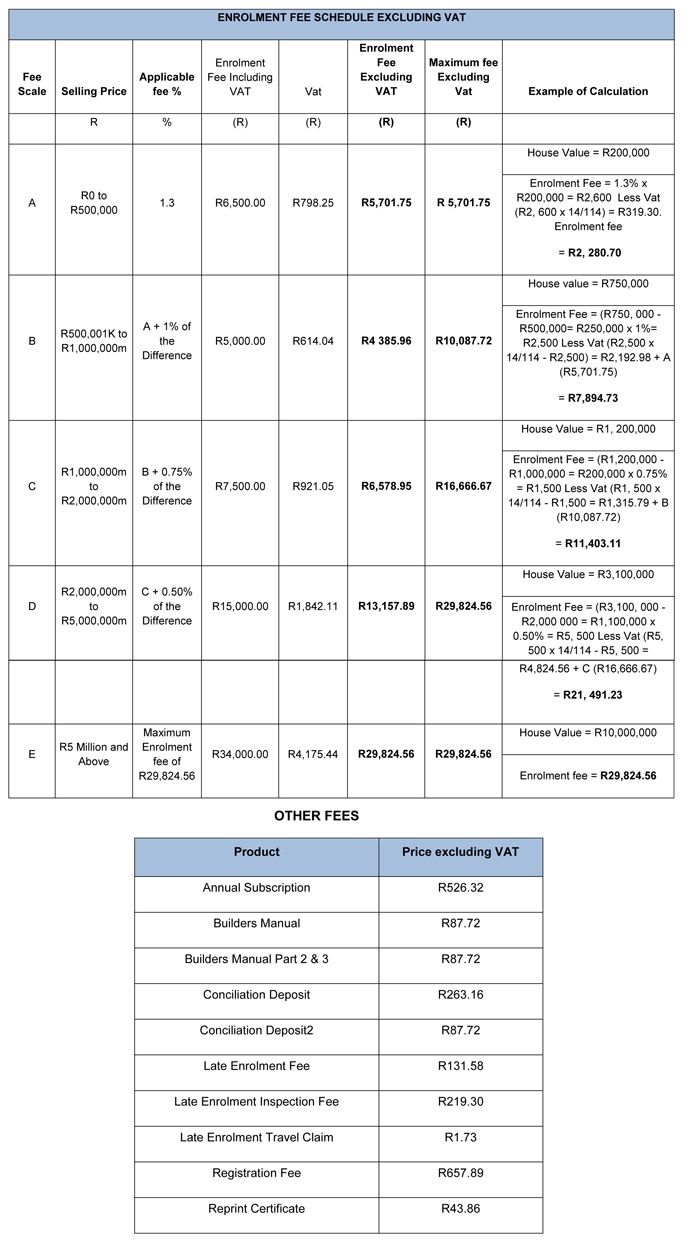 >
>