Good Lighting and Ventilation is Vital for Healthy Living-Part O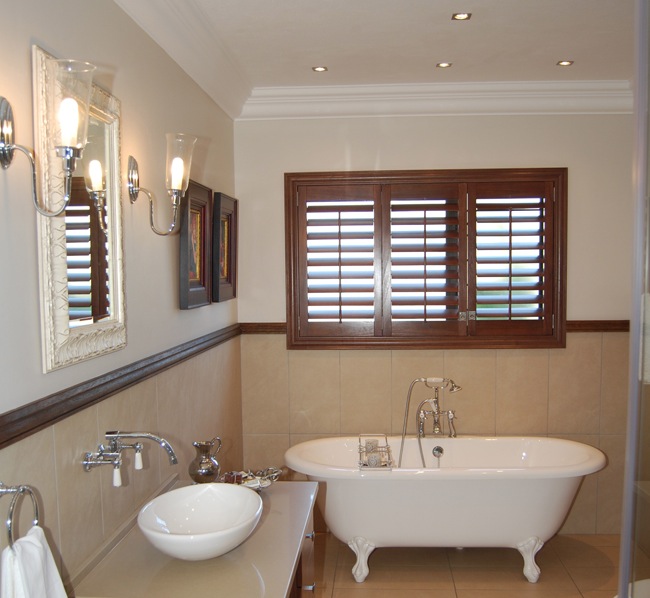 In terms of the National Building Regulations Part O, all habitable rooms, including bathrooms, showers and toilets (and interestingly enough garages!) must have some form of lighting and ventilation that will enable people to use these rooms safely. The most important aspect is that it shouldn't be detrimental to the health of those using the room for the purpose for which it was designed.
If bathrooms are cold and perpetually damp, mould will start to form, and this can make people extremely ill. It will also make the room uncomfortable.
Lighting and Ventilation Requirements
Changes to Part O of the NBR (when the legislation was updated a few years ago) include a welcome move from WC (short for water closet – and a very Victorian term) to "toilet".
There are also quite substantial changes to this section of the regulations. While the lighting and ventilation regulations are generally "deemed to satisfy" if they quite simply meet the requirements of SANS 10400-O, the NBR states that if there is not sufficient natural light from windows in habitable rooms, as well as corridors, lobbies and on staircases, artificial lighting MUST be provided.
Reasons for inadequate lighting might be due to:
the size or shape of the room or space, or
the use of thick, patterned or opaque glass for windows, which prevents natural light from illuminating the room.
Similarly, if there is insufficient ventilation, artificial ventilation MUST be installed.
Reasons for inadequate ventilation include:
high temperatures which could be dangerous to either the safety or health of those using the room,
dust, gases, vapour, "volatile matter" or "hazardous biological agents" that might be dangerous to health or safety, or
the purpose for which the room is used may make natural ventilation unsuitable or inadequate.
Compliance Required for Lighting
While the Act states that, "Any habitable room in any dwelling house or dwelling unit, or any bedroom in any building used for residential or institutional occupancy" MUST have at least one opening for natural light – even if there is artificial lighting.
Compliance Required for Ventilation
It doesn't matter where in South Africa you live, any artificial ventilation system MUST be authorized by your local authority (council or municipality, or City) according to their own specific policies and opinions.
This applies to everything other than regular air conditioners and other appliances installed essentially for comfort.
Further, the "rational design" of any artificial ventilation system must be performed or supervised by an "approved competent person".
Compliance with Fire Requirements
In addition to the general requirements in this section of the Act, all lighting and ventilation must also comply with Part T of the NBR, a very lengthy section that deals with fire protection.
SANS 10400-O
Part O of the "new" SANS were published in January 2011 after fairly substantial updating by the SABS in collaboration with Agrément South Africa, the South African Institution of Civil Engineering (SAICE), and the South African Refrigeration and Air Conditioning Contractors Association (SARACCA).
Requirements specified in the SANS include:
general requirements,
requirements relating specifically to lighting,
requirements relating specifically to ventilation, and
requirements for designated smoking areas and smoking rooms.
Natural Lighting
The SANS specify zones of space for natural lighting which are guidelines that should be adhered to. These relate not only to the measurement of openings, but also to the angles of openings, and they specify how various obstructions affect zones of space.
Natural Ventilation
Generally, natural ventilation should be organized so that doors and windows relate to one another in such a way that the room will be effectively ventilated, and it should be at least five percent of the floor area of the room (or at least 0,2 square metres if the room is very small).
But anyone designing a home also needs to take into account the fact that in cold, wet or windy weather, doors and windows will commonly remain closed. This will minimize natural ventilation.
In holiday homes, or buildings that people only use occasionally, doors and windows will usually remain closed for long periods of time. Where weather conditions are very hot and humid, the interior of the building may become damp and mouldy. Airbricks built into the structure help; as do roof vents that provide permanent ventilation, even when doors and windows are closed.
Artificial Ventilation
The simplest and most common form of artificial ventilation is found in kitchens and bathrooms, in the form of extractor fans.
Extraction in kitchens (from stoves and hobs) not only removes heat or steam and other vapour, but it also has the effect of removing grease that is in suspension, by filtration. Because the greasy air being removed is hot, the regulations state that extraction units must be manufactured from non-combustible material.
In bathrooms and toilets, extractor fans remove humid air and filter bad smells.
Air Requirements in Homes and Other Buildings
SANS 10400-O contains a useful table that shows the minimum requirements for air, per person using the room. Again it is the health and safety of inhabitants that is vital. Where rooms are used for smoking, a considerably higher supply of healthy air is required.
>