SANS 10400-Part P, Drainage, Plumbing,
Sanitation and Water Disposal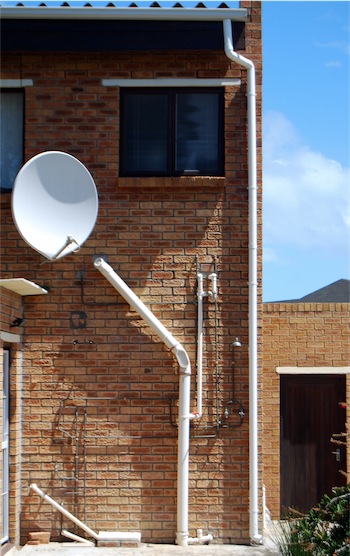 Drainage and plumbing is not only what you see above ground. All water, waste disposal, soils and stormwater have to be drained away and treated to maintain safety and health. In many instances these pipes cannot be seen as they are buried underground and have to be installed by a qualified plumber using the correct pipework.
We get a number of requests asking us for the number of toilets, urinals, wash-hand basins and baths that have to be installed in buildings. This depends on how many people will live or work in a particular building. Part A20 states that:
"The occupancy of any building shall be classified and designated according to the appropriate occupancy class given in column 1 of table 1 and such classification shall reflect the primary function of such building: Provided that, in any building divided into two or more areas not having the same primary function, the occupancy of each such area shall be separately classified."
There are two tables below Table 5 for residential accommodation and Table 6 for personnel in the workplace these are extracted fron the SANS 10400 Part P – Drainage.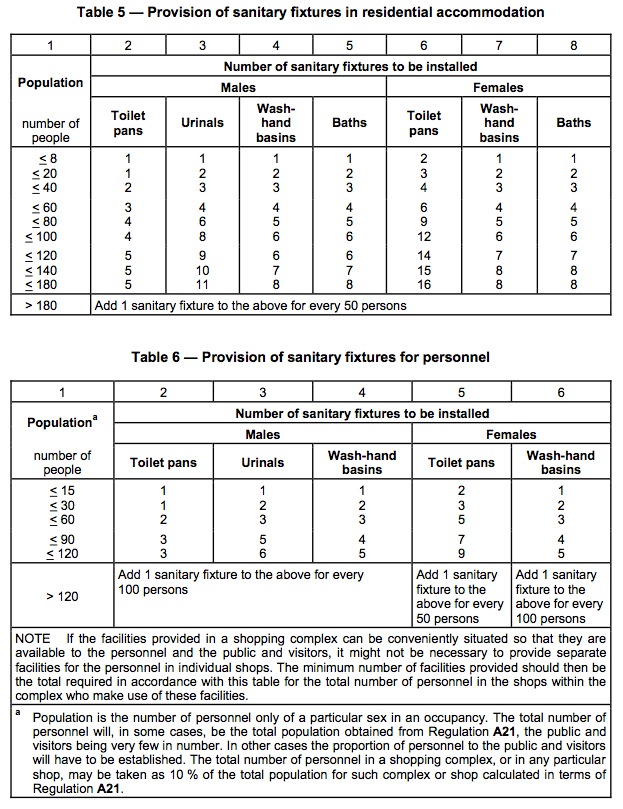 >