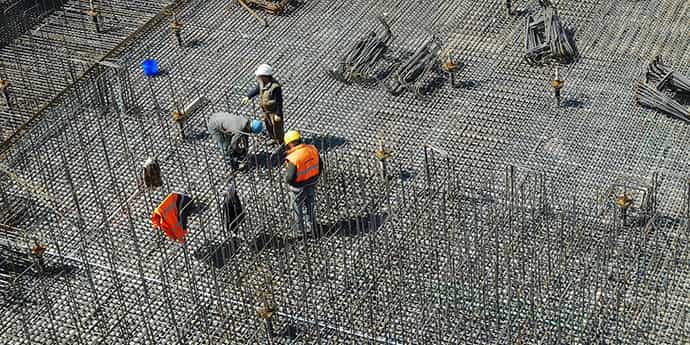 Annual Builders' Holidays changes December 2020 to January 2021
2020 has seen a major upheaval in terms of many of the normal functions in the building industry because of the Covid-19 Coronavirus pandemic.
After months of not being able to operate, the usually welcome idea of the traditional shut-down over Christmas and New Year was not so welcome, either to construction industry owners or their staff – particularly those people who are paid for time worked. 
Because of the many months lost by the industry during Lockdown, the industry as a whole agrees that the Annual Construction Industry Shutdown should be changed. As a result, the recommended break will be from Christmas Eve, Thursday 24 December until Monday 4 January, 2021. 
This will undoubtedly be a relief to many of those workers who find themselves on or even below the breadline.
Hopefully, after 8 January next year, when building and construction sites open up again, the industry as a whole will begin to see a recovery.
According to Business Insider:
An industry group for the construction sector has recommended that the annual builders' shutdown, known as the "builders' holiday", should be limited from Thursday 24 December 2020 to Monday 4 January 2021.

Usually, the builders' shutdown starts on 16 December and lasts for around a month.

This year, the shutdown will only span five business days: 24 December 2020 shall be the last working day for the industry and Tuesday 05 January 2021 shall be the first.
Last year's break was a little more than three weeks, as reported by the SA Forum of Civil Engineering Contractors (SAFCEC):
The 2019 recommended Annual Construction Industry Shutdown period is Friday, 13 December 2019 (last working day) to Tuesday, 07 January 2020. Wednesday, 08 January 2020, shall be the first working day (return to work). Please note that these dates should be taken as a guide only, and that client needs and operational requirements of individual companies should be taken into account based on pre-arrangements in this regard.
While the traditional builders' holiday dates are said to be only recommended, and not obligatory, it is a well-known fact that companies disregarding the recommendations come under fire from within the industry.