All buildings must have a

strong, serviceable,
stable and durable design-Part B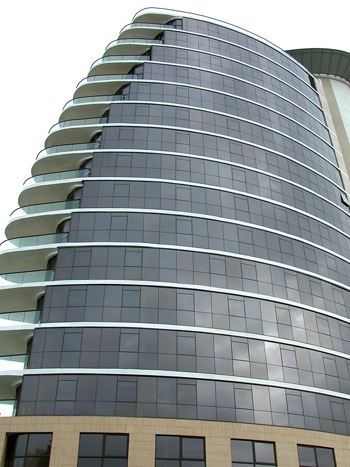 Why do you suppose we need structural design professionals to be involved in every aspect of building processes? I've thought about this often, since we've done a load of DIY projects that involve building, and we have seldom had professionals help us. But the point is that any building or structural element, however simple it may be, must be built in accordance with accepted principles of structural design. For instance we don't just pile bricks on top of one another without sandwiching suitably mixed mortar between them – although I have visited an amazing home in Johannesburg where an architect totally defied this principle and built an incredible home on Linksfield ridge out of bricks sans mortar! But this is not the norm. Similarly, we don't balance poles together like pick-up-sticks in the hope that they will stay in place.
>
>
>
>
>
>
The Role of the Regulations in Structural Design
As the national building regulations state:
"Any building and any structural element or component" must be designed to "provide strength, stability, serviceability and durability".
It is also vital that buildings are designed so that if the structural system is in any way overloaded they won't collapse with disastrous consequences.
The regulations also state that these design requirements shall be "deemed to be satisfied" when buildings are designed in accordance with this section of SANS 10400-Part B, namely Structural Design.
When I last accessed the SABS online to see if these section of the regs was available, it wasn't. However, there is no doubt that it will ultimately list all the other standards that designers should refer to when undertaking structural design. UPDATE: This is now available from the SABS at a cost of R369.36
Structural Design must be in Accordance with National Standards
It is essential that all structural systems are designed and built by professionals. It is also essential that all materials used are suitable and SABS approved.
Some of the SANS that are used by structural designers are:
SANS 10100-1: The structural use of concrete (specifically Part 1: Design)
SANS 10162: The structural use of steel
SANS 10163: The structural use of timber
SANS 10164: The structural use of masonry
There are also various SANS that focus on the basis of structural design and actions for buildings and industrial structures. These relate to a variety of actions that are caused by self-weight and imposed loads, wind, seismic action, thermal elements, geotechnical elements, and even cranes and machinery.
Lastly, there are international standards that should also be followed, some of which are available from the SABS.
>
>