The NHBRC

CAN

Send You to Jail.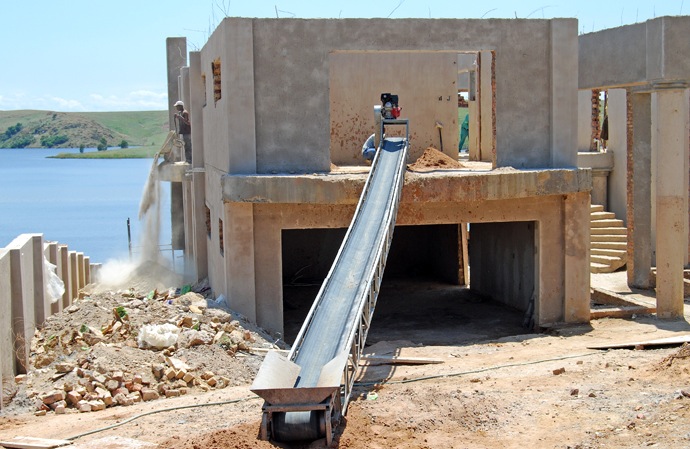 If you are in the home building industry then this is a must read. Here are some important things you and housing consumers should take into consideration regarding the NHBRC and how it will affect your home building process. The National Home Builders Registration Council is a government department which formulates regulations in the home building sector aimed at protecting housing consumers against structural defects.
According to the Housing Consumers Protection Measures Act (Act 95 of 1998) all home builders must be NHBRC registered. All new homes built after 1999 should have been enrolled with the NHBRC and if any home builder fails to register with the NHBRC they could be sent to prison for a year.
Warranty cover
When you enroll a house, the NHBRC should conduct high standard home inspections at different stages of the construction period. The housing consumer will be provided with warranty cover for minor defects for the first three months of occupying their newly built home, roof leaks will be covered for the first year of occupation and major structural defects will be covered for the first five years of occupation. There are certain things the warranty cover will exclude, such as stables, lifts, workshops, tennis courts, swimming pools, household appliances, maintenance items, fencing or pre-cast fencing, temporary structures, alterations/ additions and mechanical ventilations or air conditioning systems. Other exclusions of the NHBRC warranty cover include plumbing, electrical problems and finishings. If things do go wrong, the NHBRC will insist that the home builder covers the costs of repairs and if the home builder is financially unable to do so the NHBRC will step in.
Late enrollment
According to the "Act" the registered home builder is responsible for enrolling the house he is going to build. Every new house must be enrolled 15 days before construction is scheduled to start. In cases of late enrolment, where construction of the house starts before it is enrolled, extra charges will apply. In addition to the late enrolment fee the NHBRC will want payment for a late inspection (including travelling costs) and a financial guarantee from a bank or an insurance company. There will be additional costs involved in issuing the financial guarantee. Furthermore, additional competent person inputs, for example engineers, will add to the costs or where a geologist's report is needed he will charge for drilling, drawing up the report, submitting to the Council of Geoscience, etc. Enrolment fees are payable via EFT or bank deposits as well as via bank guaranteed cheques, which does take a bit longer as the NHBRC will wait for the funds to clear before issuing a certificate. It is acceptable that the perimeter walls are built before the enrolment certificate has been issued and the foundations may be dug as well.
Home inspections
The NHBRC conducts home inspections to ensure that risks against structural defects are minimal. They believe that the risks are higher when they didn't inspect the houses' foundations before construction commenced. Wayne Christoph, CEO of Simplified Admin Solutions, advised that "The "Act" stipulates that the NHBRC needs to do a minimum of 3 inspections per house (they can do more if they feel there is a need) but this does not always happen". If home owners would like a full report for their own peace of mind they can get additional inspections done by an inspection company.
Home inspections are not detailed and checks mainly include the structural components of the house. In addition to NHBRC home inspections, these can be done by companies appointed by the insurance companies to determine the risks of the insured as well as whether the NHBRC requirements have been followed. It is important that only people with the necessary expertise and qualifications do the home inspections as they know exactly what to look for and they know how to spot serious defects.
If you have missed an enrolment and require a NHBRC Defaulters guarantee click here.
To read the interview with Simplified Admin Solutions CEO, Wayne Christoph, click here.
For more information on our products click here.
As always for your list of tenders click here.