City of Cape Town Planning Departments Now Accept Plans On a Memory Stick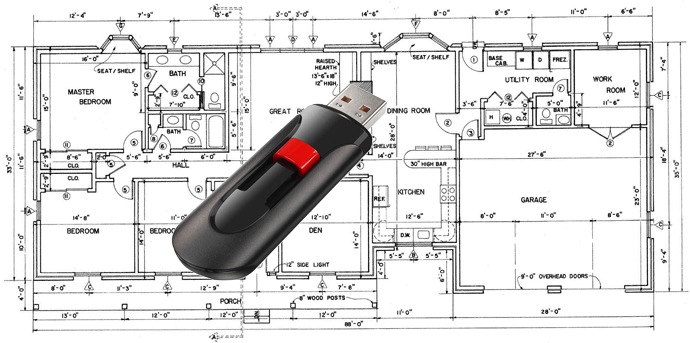 After at least two years of development the City of Cape Town has implemented and introduced its new DAMS  (Development Application Management System).
This new Development Application Management System allows all new development applications to be made and processed through the new DAMS and ensures that the process is visible and transparent every step of the way.
The system came into effect on April 1 2014. Here are a few of the things that will be available using DAMS:
• A memory stick can be used with data for electronic submissions;
• Data will be passed through the various departments electronically;
• When comments are made on documents these are sent back and any new comments are received electronically;
• The interface that is being used is the same as for all other SAP applications;
• All 8 of the district offices have been standardized with the same system;
• The system will allow immediate access to find out where any application is in the process;
• This will allow one single running customer record for all interactions and transactions;
• The counters are now simplified, streamlined and improved;
• A business partner number will be allocated to each customer and this number will stay with the customer throughout their dealings with the City;
• EFT payments are now fully integrated with their system.
They did have what they called a "dead period" from the March 14 until March 31 while they made their changeover. During this time no submissions were made and only limited services were available at their counters.
The Western Cape is organized into 30 municipalities; and these are divided into five rural districts (Cape Winelands, Central Karoo, Eden, Overberg and West Coast) and one metropolitan district, the City of Cape Town, which is, in turn divided into six districts.
How DAMS Affects Architects, Designers and Home Owners
DAMS is now up  and running, but how does it affect you if you are an architect, designer or property owner who is planning to build?
We chatted to one of the City's town planners who explained that everything except pre-submission meetings would now be digital.
For the time being those submitting plans are currently asked to supply them on USV (a memory stick) as well as in the form of a paper copy. If only paper copies are supplied, the relevant City Council's planning department scans these in.
She said that later, when the second phase of this development kicks in, the entire process will be digitalized.
This leads to the question that if the City of Cape Town can do this then why can't the municipalities in the rest of the Western Cape, and indeed in the rest of South Africa do the same?

***UPDATE: We submitted plans for approval at the end of 2019 to the Overstrand Municipality and we had to have them printed out for submission.