Rapid Urban Decay in Jozi Blamed on Illegal Building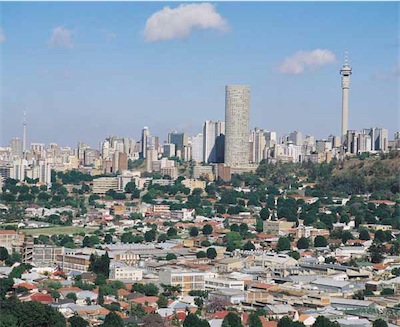 The City of Johannesburg has lost control of town-planning infringements, according to an article published in The Star newspaper at the beginning of February 2013. It seems they simply can't stop them from happening.
The Accusations
In the article, Ros Greeff, the City's member of the mayoral committee responsible for development planning and urban infrastructure, said that procedures were slow and not working. As a result, she claimed, they were leading to the rapid decay of many areas across the city.
>
>
This all came to public attention at a public meeting in Cyrildene (one of Johannesburg's "better" suburbs) where angry residents voiced their concerns at the burgeoning number of building transgressions that have been occurring in the area. According to Ms Greeff, property owners are totally disregarding instructions, including court orders, that are issued by the local authority to stop illegal construction.
According to the article, the main concern in this part of the City is the building of additional rooms around residential properties intended to temporarily accommodate Chinese people moving into the country. The structures generally don't comply with South African national building standards (SANS); but worse, they don't adhere to proper health, sanitary or fire conditions either, and they inevitably cause overcrowding.
Both residents and ward councillors say that the City of Johannesburg has done absolutely nothing to stop this. They also maintain that telephone calls and emails that have logged many complaints get no response at all.
The current ward councillor for Cyrildene and Bruma, Alison van der Molen, maintains that in her ward alone, 1 200 transgressions of this type have been logged. She has stated  on record that not one of these has been acknowledged, and none have been acted upon.
She was quoted in The Star article as saying: "There are some old cases against illegal building going on in this area which date back to 2006 and which are still stuck in the legal system somewhere."
The scary part is that in terms of the Municipal Systems Finance Act, the City's council is obliged to provide feedback to all the complaints of residents. And this is clearly not being done.
Van der Molen says that residents and ward councillors have simply been ignored by the town planning department.
According to Rob Crawford from the local community policing forum, there have been no prosecutions or demolitions, and absolutely no visible signs of action that would discourage this type of lawlessness.
"Some of our complaints go back five years," he told The Star. "No-one cuts illegal connections. People add rooms as they please, causing overcrowding and health issues."
Councillor Carlo da Rochas, whose ward includes parts of Bez Valley, Kensington, Bertrams and Observatory, concurs. He maintains that entire "villages" are springing up in backyards in his ward. As a result he regularly sends photos, reports and e-mails to the town planning department, but never gets a response.
"Town planning has lost control over our wards. I have illegal businesses in almost every block in my ward. Neighbours are losing money in their investments and the council, therefore, loses out on revenue."
Ronaldo Sorban of the Observatory Residents' Association said that the blight was spreading to his area as well, and yet again, he claimed that no-one was listening to complaints.
"The rot has to stop."
It's not all bad though. According to Ros Greef positive things have already been achieved in Cyrildene. For instance, a survey has been conducted and out of 85 properties visited, 32 transgressions were found, 27 of which were illegal accommodation establishments. Of these 22 have been handed over to attorneys for legal action, and two court orders have already been issued. That's really GOOD news.
But, she says: "The by-laws are not tough enough and the city has not been proactive enough. Even when we are alerted immediately at the start of building operations, and we issue stop orders, we are ignored, and once they have put a roof on the structure… we can no longer evict as the high court has ruled that we then have to find the occupants alternative accommodation."
Action to be Taken
The mayor of the City of Johannesburg, Parks Tau has asked Ms Greeff to put together a new task team to specifically address this issue.
"We are looking at solutions which will include immediate demolition by JMPD, transferring the matter from the high court to the magistrate's courts, reintroducing fines, and involving the SAPS and laying of criminal charges."
We wish her luck and success in her endeavours.