Plan Your Kitchen in Stages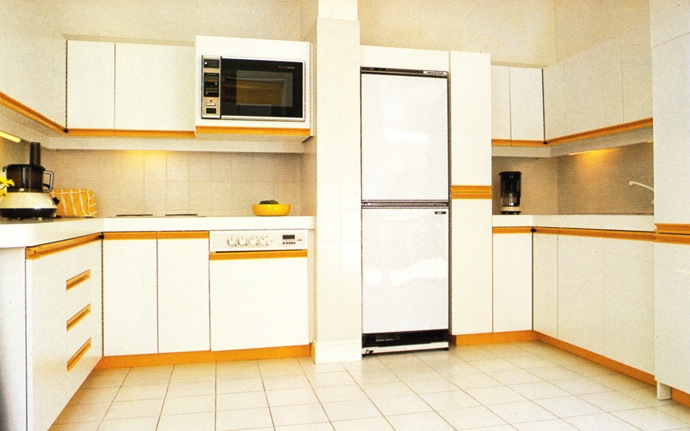 The Four Stages of Planning Your Kitchen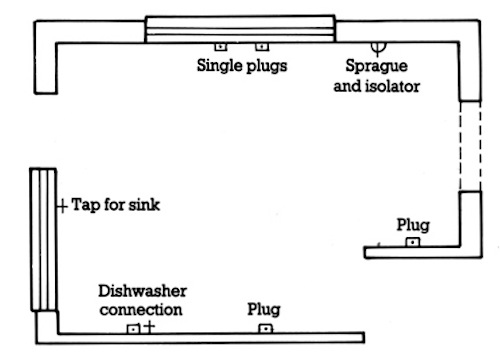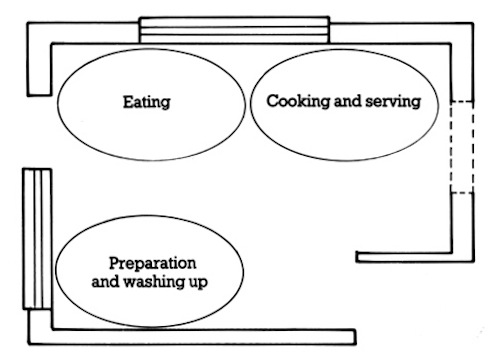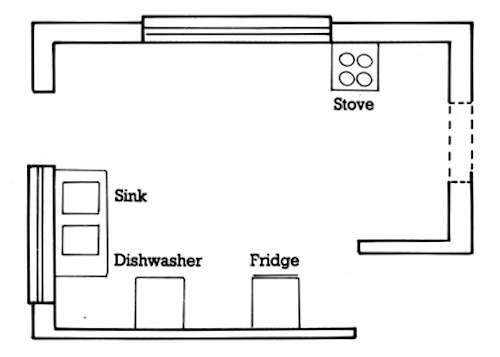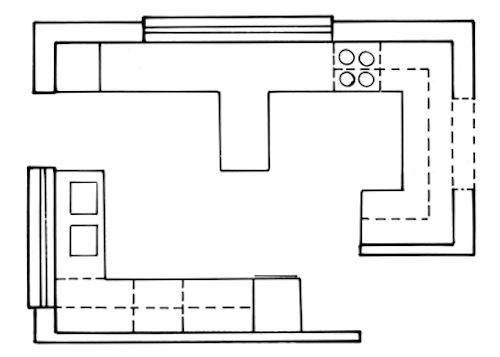 Minimum Modules and Enticing Extras
These floor plans show the same kitchen treated in two different ways. The first has been planned on a limited budget and contains the basics only, while the other is a truly luxurious design, containing a variety of appliances, gadgets and special units.
Bear in mind that kitchen installation companies tend to charge per unit- the second kitchen shown here has a total of 18 units, making it considerably more expensive to build than the first one, which has only seven, Any major changes to plumbing or electrical installations will push the price up, as will any special features such as enamel sinks, post-formed finishes, solid wooden doors, pull-out drawers or storage units with smooth runners.
Key for drawings:
A. Washing machine, B. Double sink, C. Cupboards, D. Fridge, E. Stove, F. Broom cupboard, G. Curved shelves, H. Pull-out bin, I. Dishwasher, J. Preparation bowl, K. Vegetable drawers, L. Built-in microwave oven, M. Pull-out mixer arm, N. Tray cupboard, O. Hob with deep pot drawers below, P. Drawers, Q. Eye-level oven.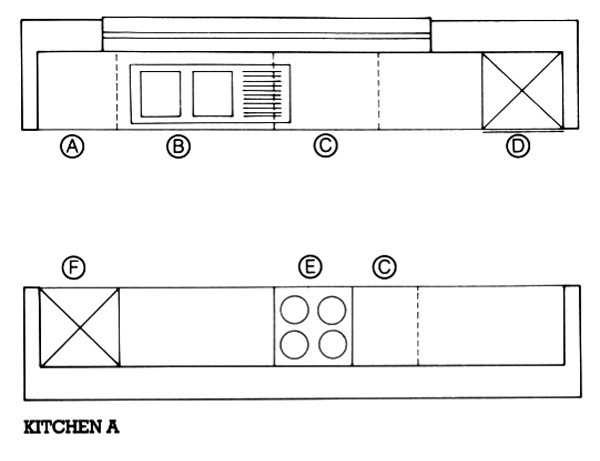 Kitchen A
A room planned on a budget need not be inconvenient. This kitchen has a functional, compact work triangle, and features plain white formica counters and melamine doors with colourful handles. Extra wall units and appliances can be added when your budget allows.
Kitchen B
Sensible allocation of limited space has resulted in a luxurious yet compact design. Features include Post-formed formica counters, an enamel sink and separate preparation bowl, a built-in hob and extractor, eye-level oven, dishwasher, washing machine, microwave oven and pot drawers.
>
>