Water Pipes, Steel Reinforcing and
Electric Cable Detector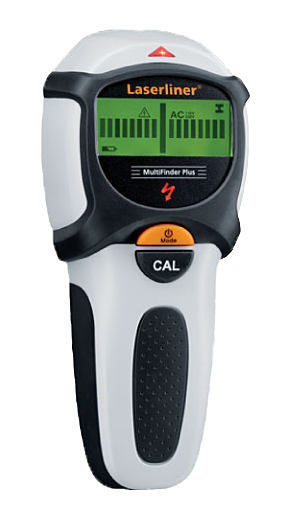 Even though instruments that detect pipes and cables have been around for a number of years, they are, I believe, under used.
Pipe and cable detectors are indispensable tools for any contractors in the building industry from plumbers to electricians, and installers who have to drill holes into walls from time to time.
>
>
>
>
>
>
>
All DIY homeowners should own one of these as well so that they know if they can safely drill in a particular spot or not. Building inspectors will also find this tool useful when making a report on a site. This universal detector for locating wood, metal, copper, iron and live wires is manufactured in Germany and distributed locally by RT Agencies cc. You can visit the rtagencies website.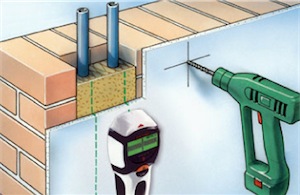 Several integrated sensors make the MultiFinder Plus a scanning and detection tool for many different applications. It features:
One-button operation to switch between the different measurement modes.
The user guide on the LC display makes the MultiFinder Plus easy and reliable to use.
Auto-Calibration: adjusts the device to different surfaces immediately after switching on.
Auto-Cal Plus: allows objects to be localized easily in Metal-Scan mode.
Acoustic and visual detection signals for finding objects.
High safety is guaranteed by the permanent voltage warning function.
Special feature: in metal mode it is even able to detect concealed lines when they are not live.
Detection Depth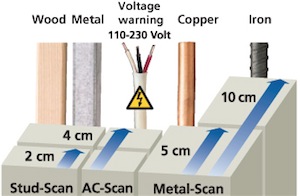 The range of detection is up to 40 mm for wood/metal beam location in dry-walling i.e. a stud-scan, non-ferrous metals up to 50 mm and ferrous metals up to 100 mm depth. Live and dead electric cables can be measured to a depth of 40 mm with a live wire warning alarm built in.
The MultiFinder-Plus is the top-of-the-range model and there is a smaller model, the CombiFinder-Plus with a few less features but still a key piece of equipment to have in your toolbox.
There is more information on the RT Agencies website.
You can also contact Robbie van der Walt
Mobile: 082 444 2334  Office: 011 976 0388 Fax: 086 635 8799  email: robs@rtagencies.com